Ulster Tatler Interiors ~ Room with a view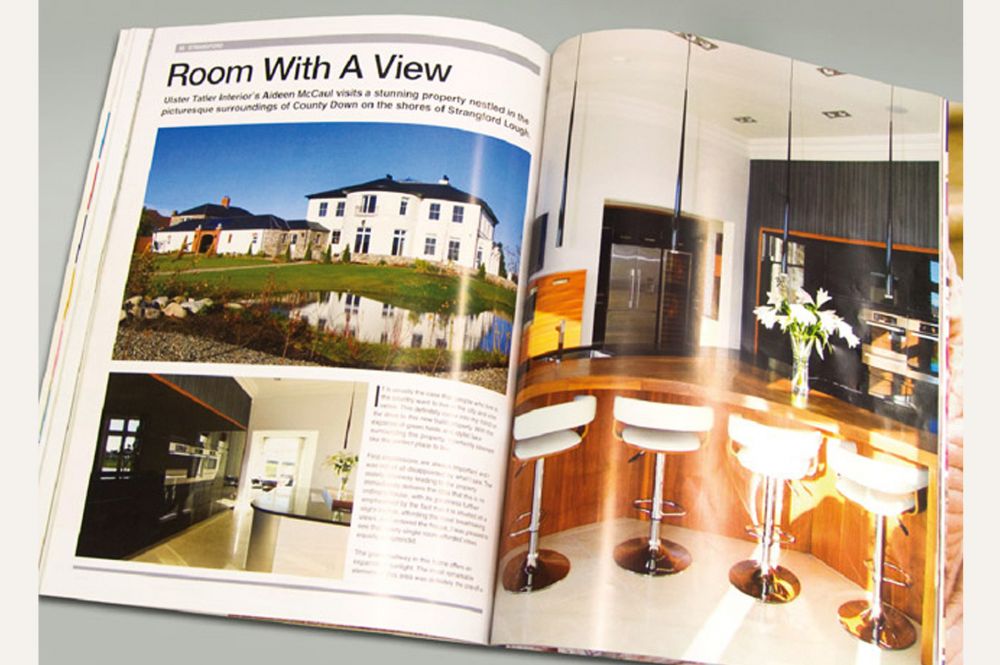 Ulster Tatler Interiors ~ Room with a view
It is usually the case that people who live in the country want to live in the city and vice versa. This definitely came into my mind on the drive to this new build property. With the expanse of green fields and idyllic lake surrounding this property, it certainly seemed like the perfect place to live.
First impressions are always important and I was not at all disappointed by what I saw. The stately driveway leading to the property immediately delivers the idea that this is no ordinary house, with its greatness further emphasised by the fact that it is situated on a slight incline, affording the most breathtaking views. As I entered the house, I was pleased to see that every single room had views equally as splendid.
This truly stunning property provides the perfect location to sit back and admire the wonderful surroundings on the shores of the neighbouring lake.