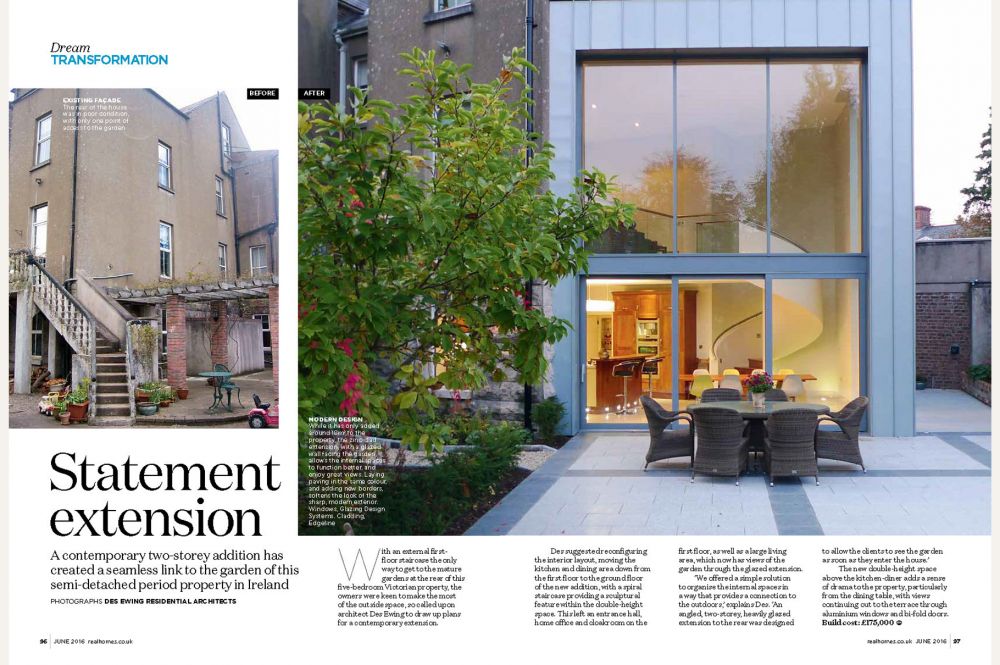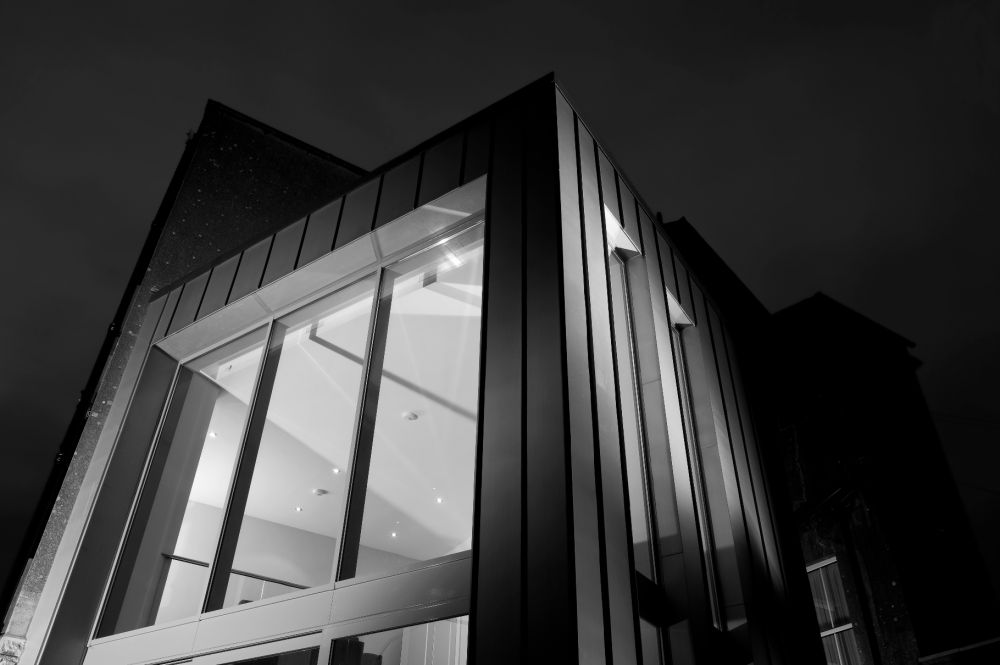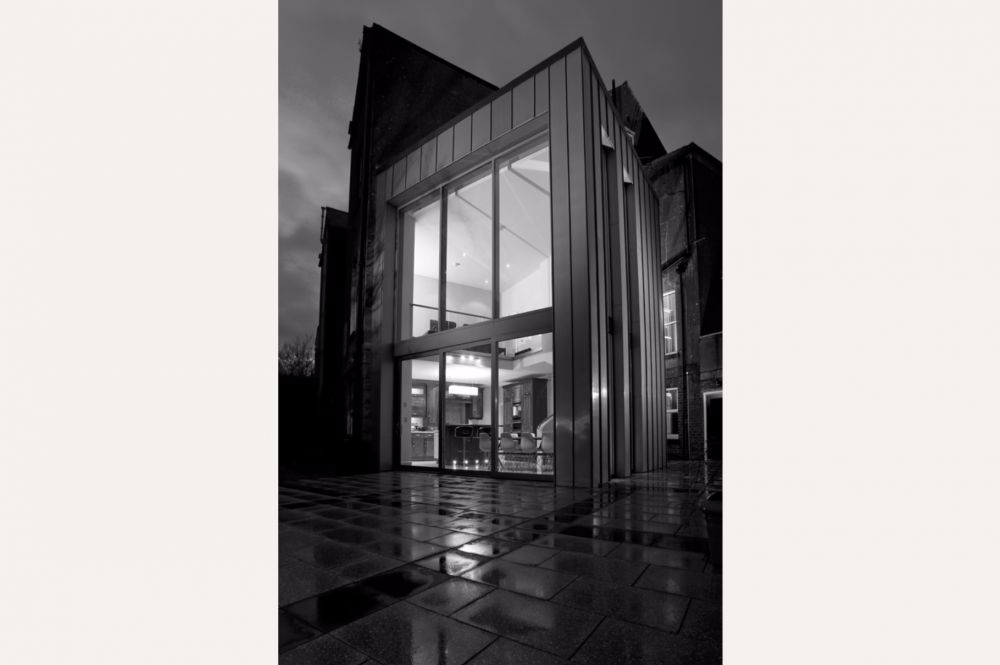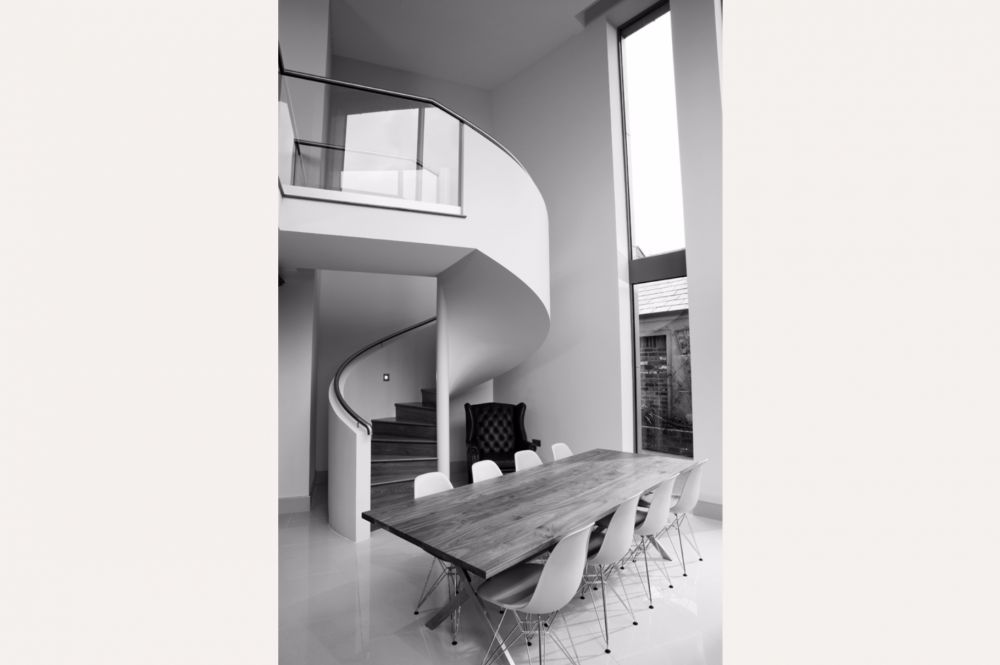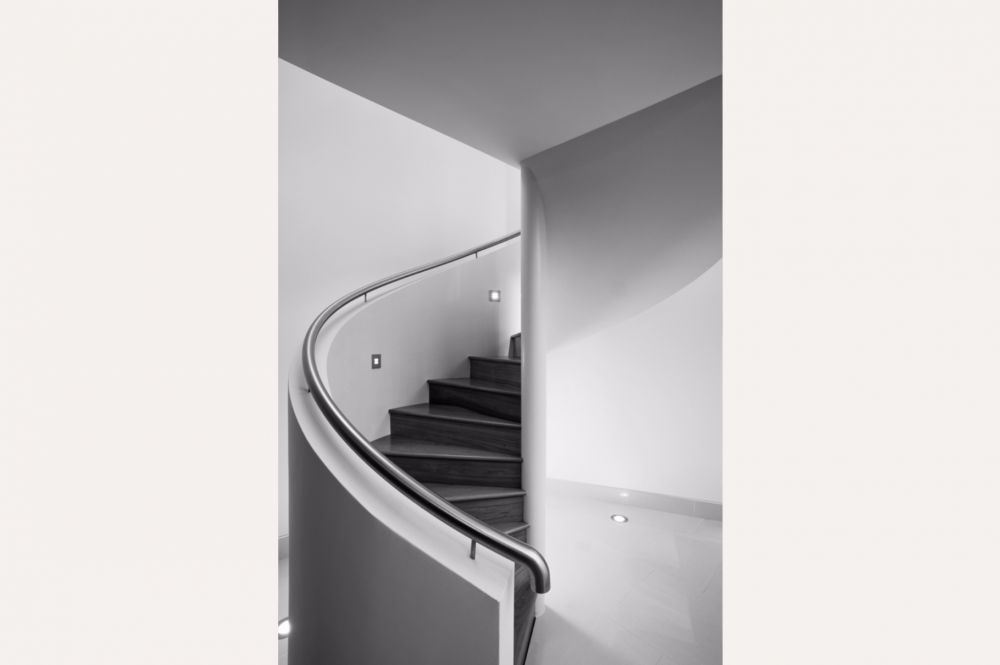 Statement Extension
With an external first floor staircase the only way to get to the mature gardens at the rear of this five-bedroom Victorian property, the owners were keen to make the most of the outside space, so called upon architect Des Ewing to draw up plans for a contemporary extension.

Des suggested reconfiguring the interior layout, moving the kitchen and dining area down from the first floor to the ground floor of the new addition, with a spiral staircase providing a sculptural feature within the double-height space. This left an entrance hall, home office and cloakroom on the first floor, as well as a large living area, which now has views of the garden through the glazed extension.

'We offered a simple solution to organise the internal spaces in a way that provides a connection to the outdoors,' explains Des. 'An angled, two-storey, heavily glazed extension to the rear was designed to allow the clients to see the garden as soon as they enter the house.'

The new double-height space above the kitchen-diner adds a sense of drama to the property, particularly from the dining table, with views continuing out to the terrace through aluminium windows and bi-fold doors.