Series 3 'House of the Year'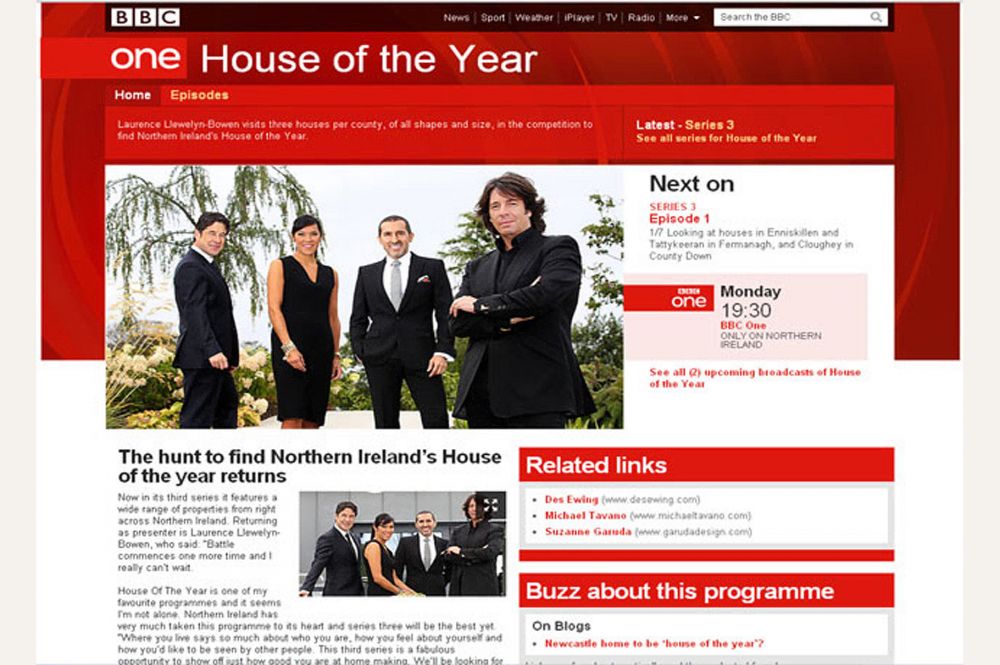 Series 3 'House of the Year'
Tune in to BBC One NI this evening at 7.30pm for episode one of the new series of 'House of the Year'.

Des returns as 'head judge' alongside Laurence Llewelyn-Bowen, Suzanne Garuda and this year they welcome new judge, designer Michael Tavano to the team, all the way from New York.

Episode one feature houses from Enniskillen and Tattykeeran in Fermanagh, and Cloughey in County Down.