IN! Magazine ~ A Home with Hidden Depths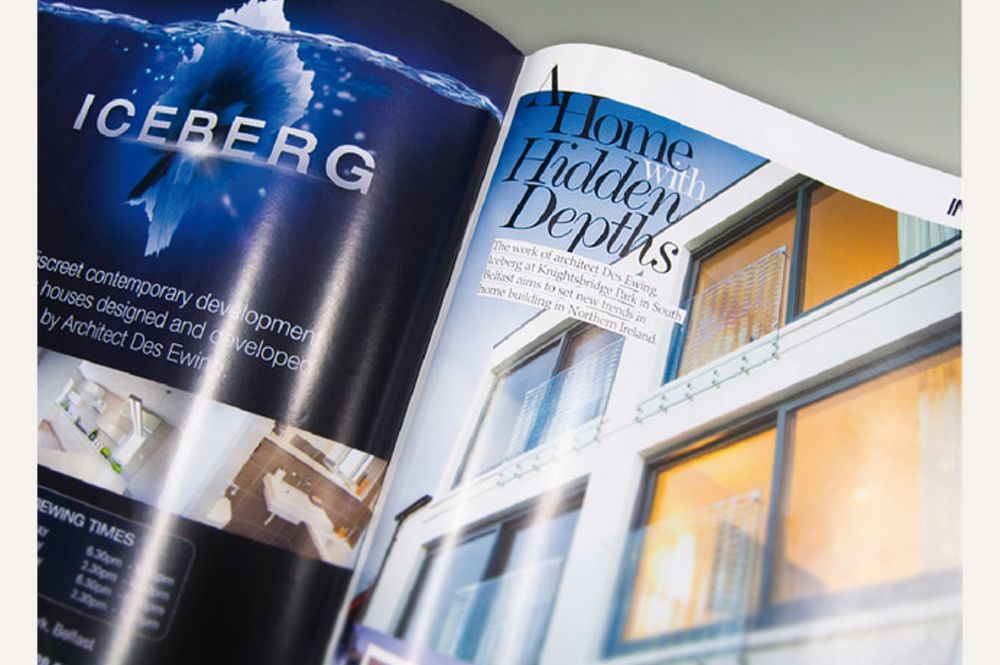 IN! Magazine ~ A Home with Hidden Depths
For Des Ewing this project is a true reflection of his brand. From the build right through to the PR and marketing, Des and his team of experts have been involved on every level of this project, from the original drawings right through to its sale.
"We seem to lack in design confidence in the 21st Century and tend to look backwards instead of forwards for our inspiration," explains Des. "I wanted to design and build a house that was completely of our time, something modern and contemporary rather than of a bygone era."
"This is a house I could live in with my family. It's in a good part of town – and I've loved working on a project which allowed me total freedom and no restrictions. It was great fun, and certainly everyone who has come to view the property appears to like what they see."
"When you arrive at the front of this property, it appears to be a reasonably sized modern home. However, as the name 'ICEBERG' suggests, the bulk of this 2,600 sq ft home is hidden out of sight. It is on viewing this property from the back that its magnitude is unveiled over four floors.
As well as the architect and project manager on this build, picking and choosing the right team to work with, Des has also overseen all of the PR and marketing activity, much of which is a departure from the norm when it comes to selling a property, with TV adverts and a small film. "We approached the whole thing in an incautious and unrestricted manner and hopefully what appeals to myself and the team I enlisted to help on every aspect of this project, will appeal to potential homeowners too."