Homebuilding & Renovating – A contemporary two storey extension transforms a Victorian home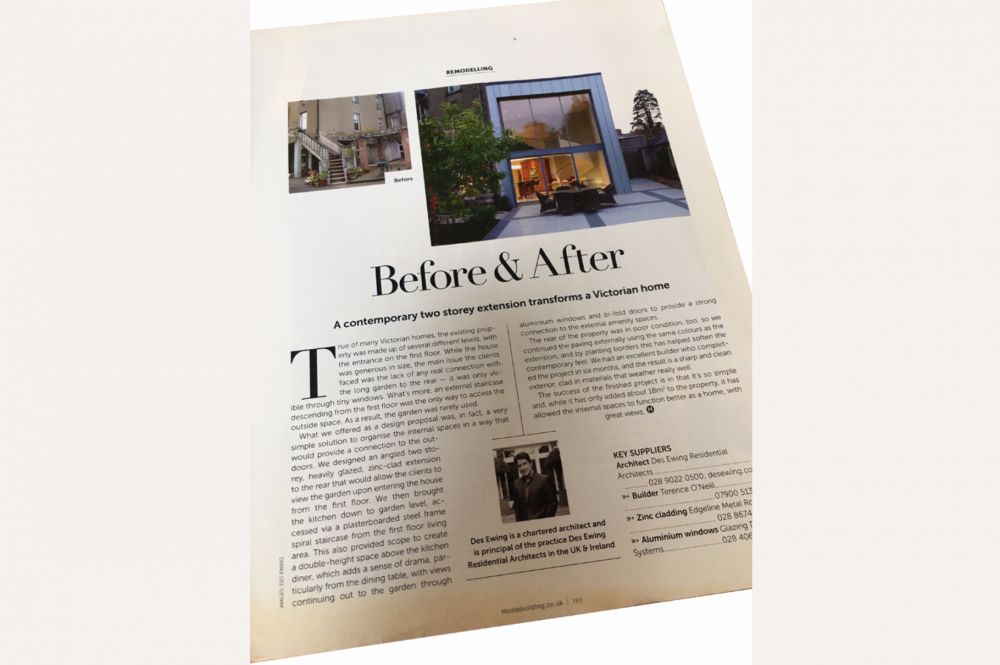 Homebuilding & Renovating – A contemporary two storey extension transforms a Victorian home
True of many Victorian homes, the existing property was made up of several different levels, with the entrance on the first floor. While the house was generous in size, the main issue the clients faced was the lack of any real connection with the long garden to the rear – it was only visible through tiny windows. What's more, an external staircase descending from the first floor was the only way to access the outside space. As a result, the garden was rarely used.
What we offered as a design proposal was, in fact, a very simple solution to organise the internal spaces in a way that would provide a connection to the outdoors. We designed an angled two storey, heavily glazed, zinc-clad extension to the rear that would allow the clients to view the garden upon entering the house from the first floor. We then brought the kitchen down to garden level, accessed via a plaster boarded steel frame spiral staircase from the first floor living area. This also provided scope to create a double-height space above the kitchen diner, which adds a sense of drama, particularly from the dining table, with views continuing out to the garden through aluminium windows and bi-fold doors to provide a strong connection to the external amenity spaces.
The rear of the property was in poor condition, too, so we continued the paving externally using the same colours as the extension, and by planting borders this has helped soften the contemporary feel. We had an excellent builder who completed the project in six months, and the result is a sharp and clean exterior, clad in materials that weather really well.
The success of the finished project is in that it's so simple and, while it has only added about 18m2 to the property, it has allowed the internal spaces to function better as a home, with great views.