Belfast Telegraph Homefinder: Des-Res Living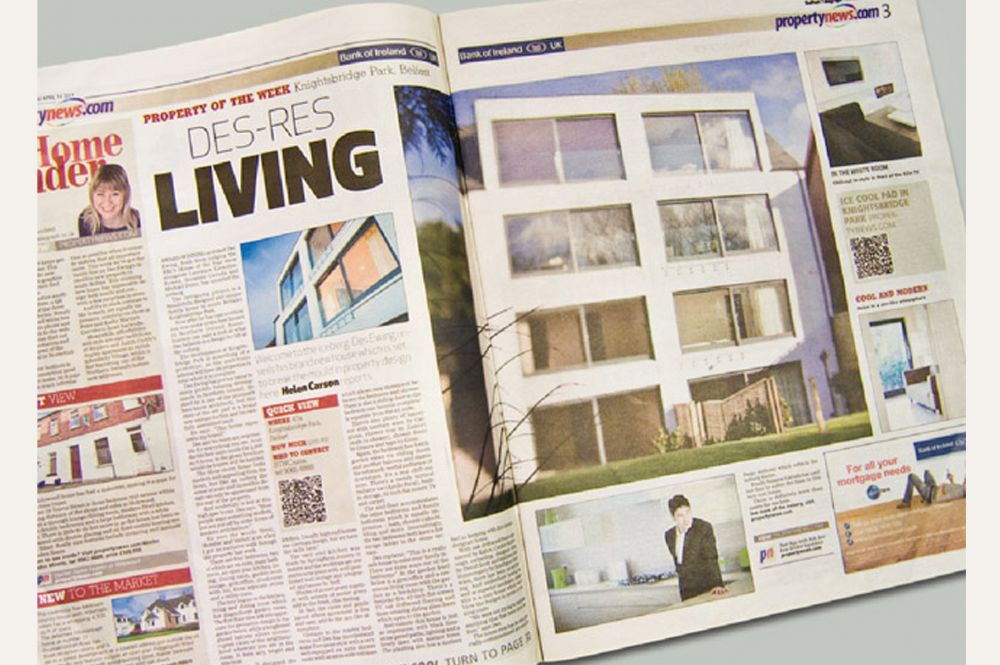 Belfast Telegraph Homefinder: Des-Res Living
Welcome to the Iceberg. Des Ewing unveils his brand new house which is set to break the mould in property design.

Award-winning architect Des Ewing, fresh from judging the BBC's House of the Year show alongside Laurence Llewelyn-Bowen, Suzanne Garuda and Michael Dunn, has unveiled the Iceberg.

The development at Knightsbridge Park is something of a prototype, as the ambitious scheme will have six properties in total when it is complete.

Des Ewing has put his name to many prolific housing developments in Northern Ireland; indeed he is one of the best-known architects, but this state-of-the-art pad is a brand new venture for him and his carefully assembled team.

Des and his team are responsible for everything you see, from the kitchen units inside the 2,600sq ft home, to the glossy brochure would-be buyers will be handed.

The three storey home looks modern and appealing from the front, but like an iceberg the sense of scale and incredible design can only be appreciated from the rear of the property.