Beautiful Irish Interiors - Tailor Made Design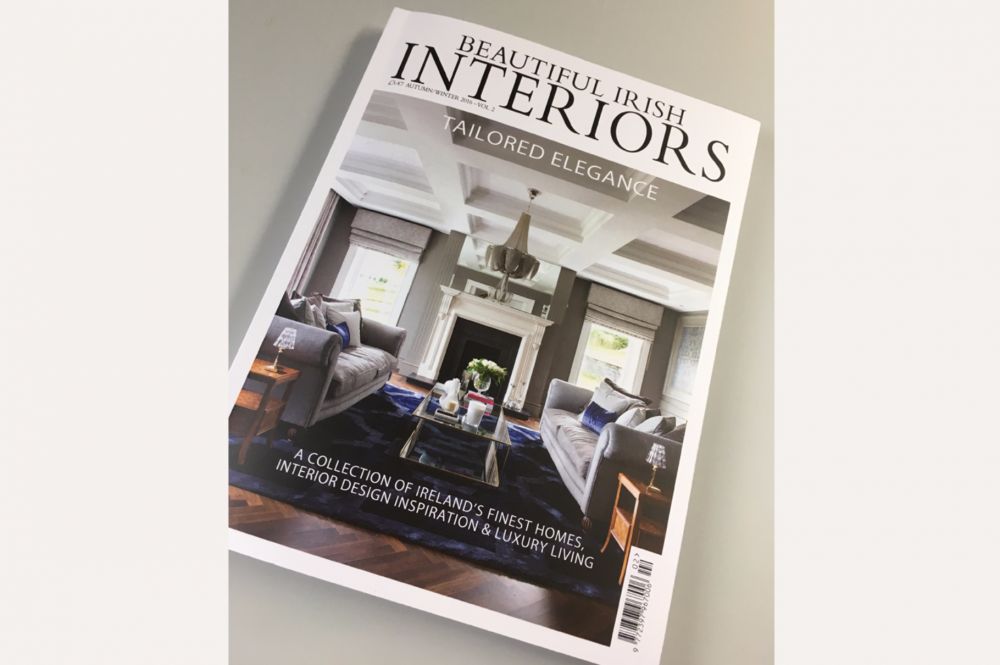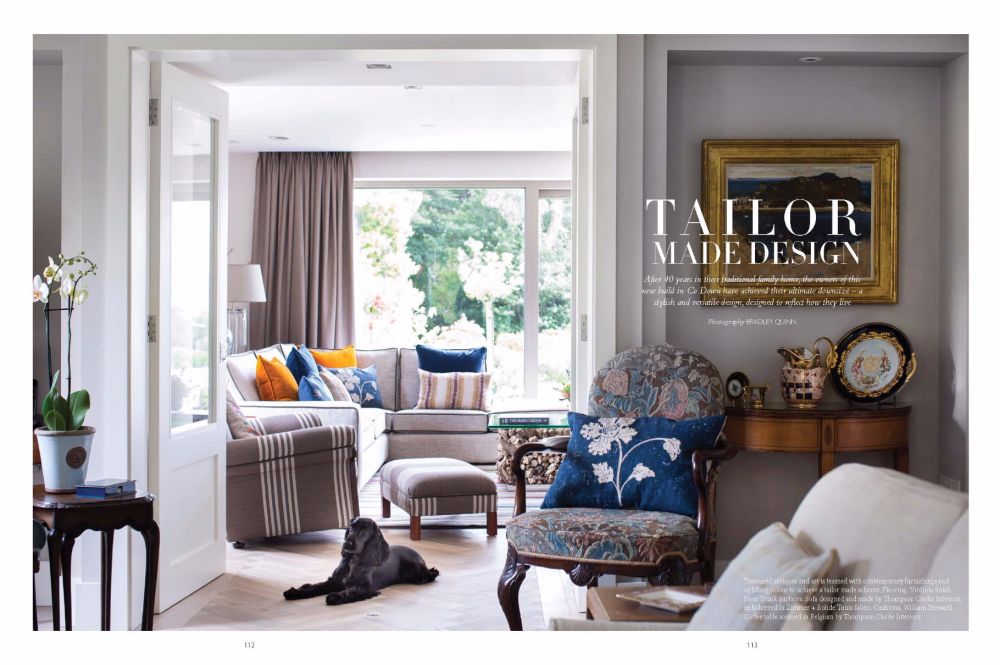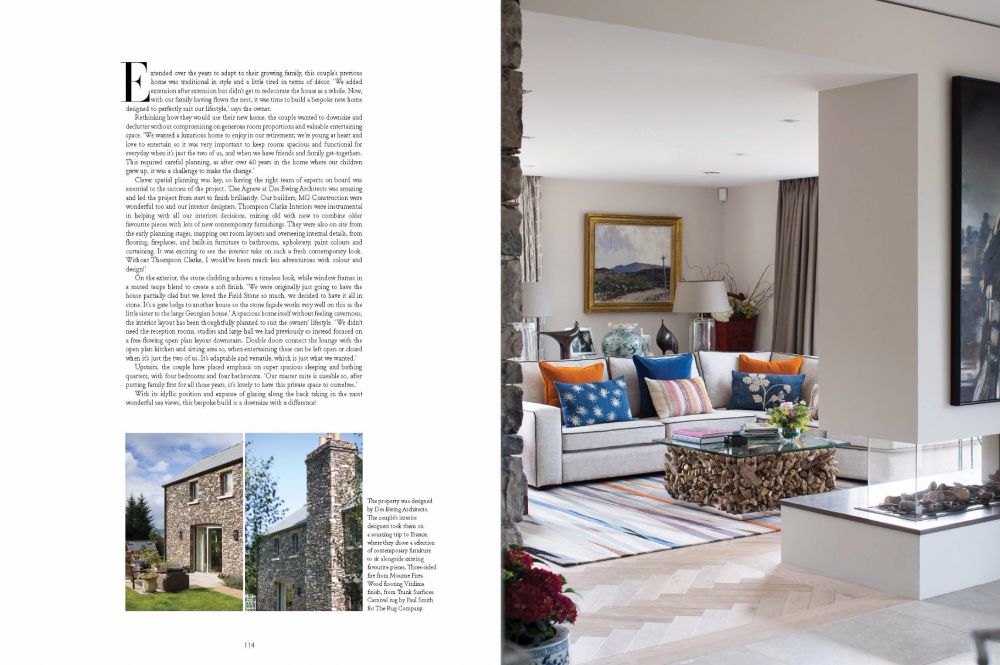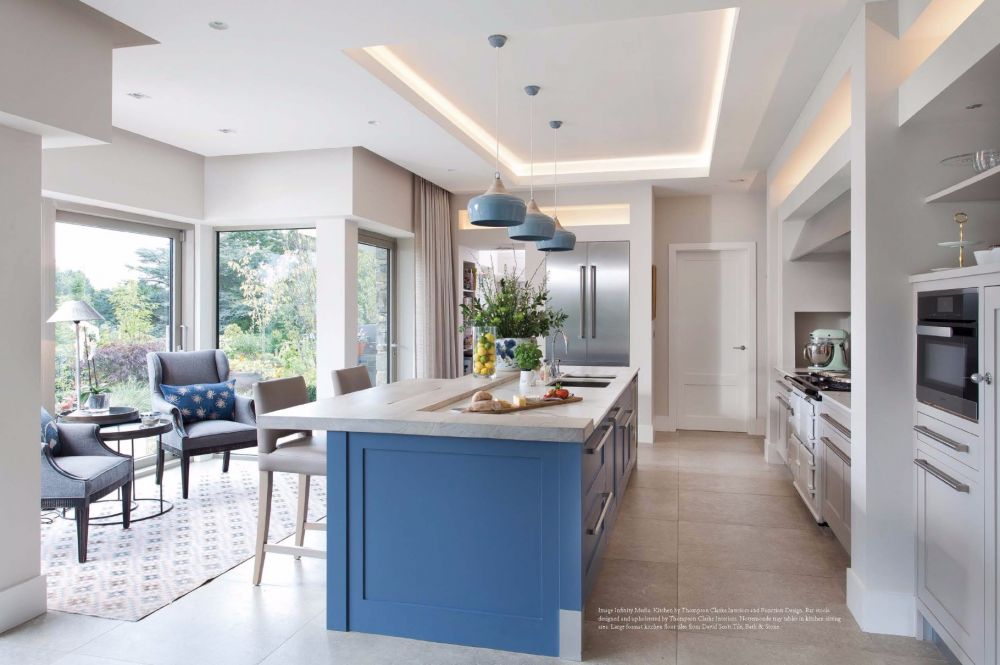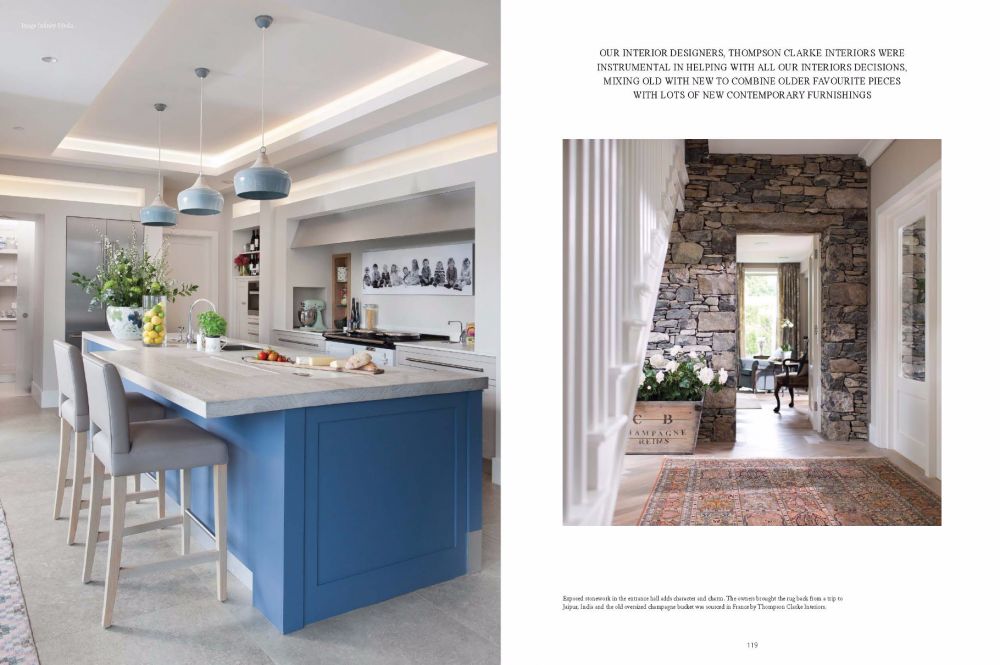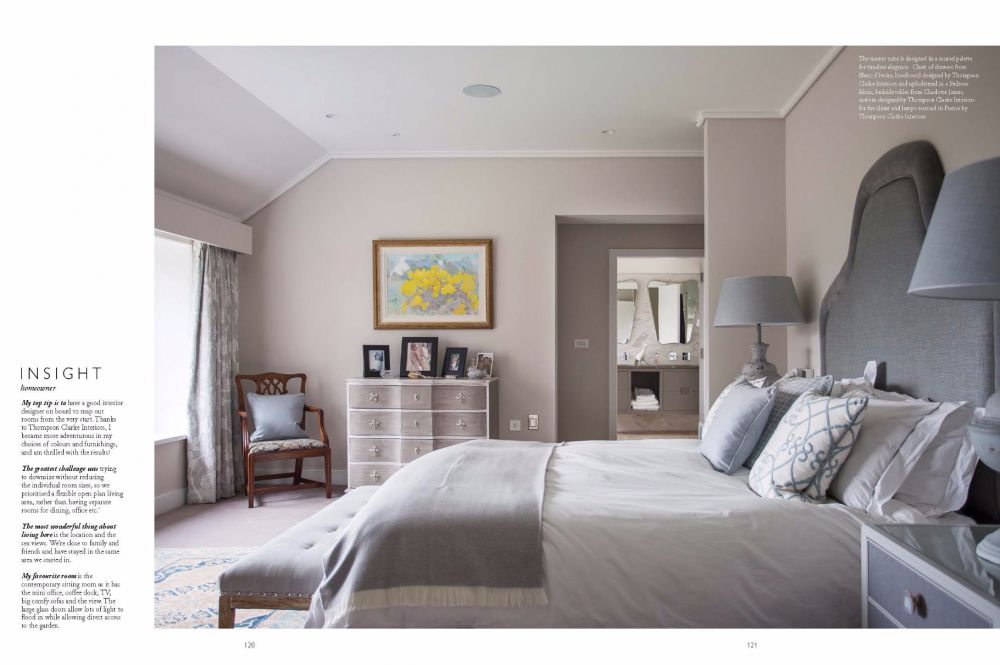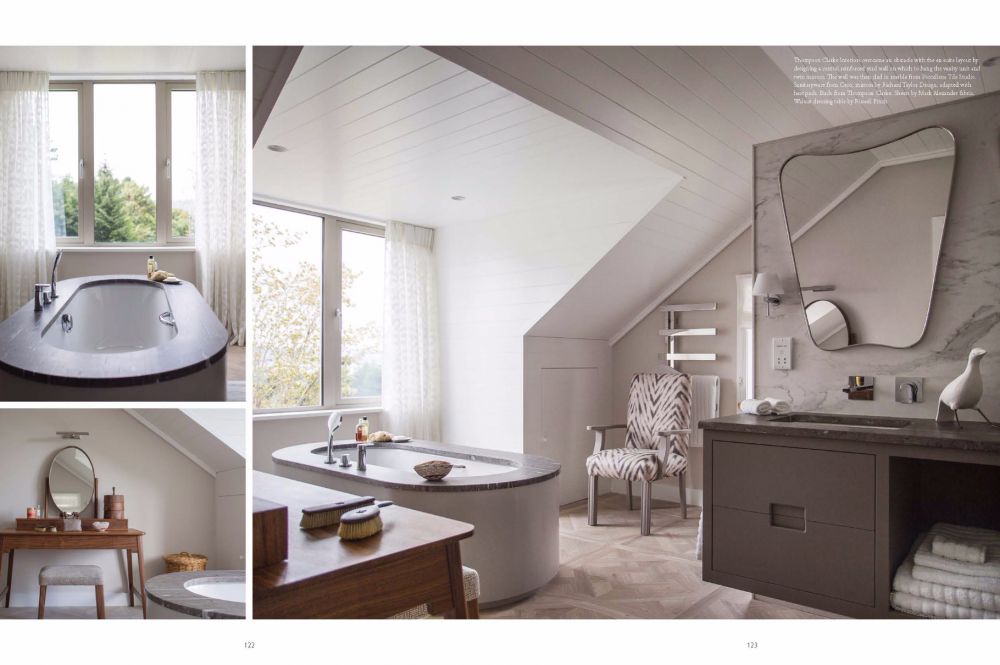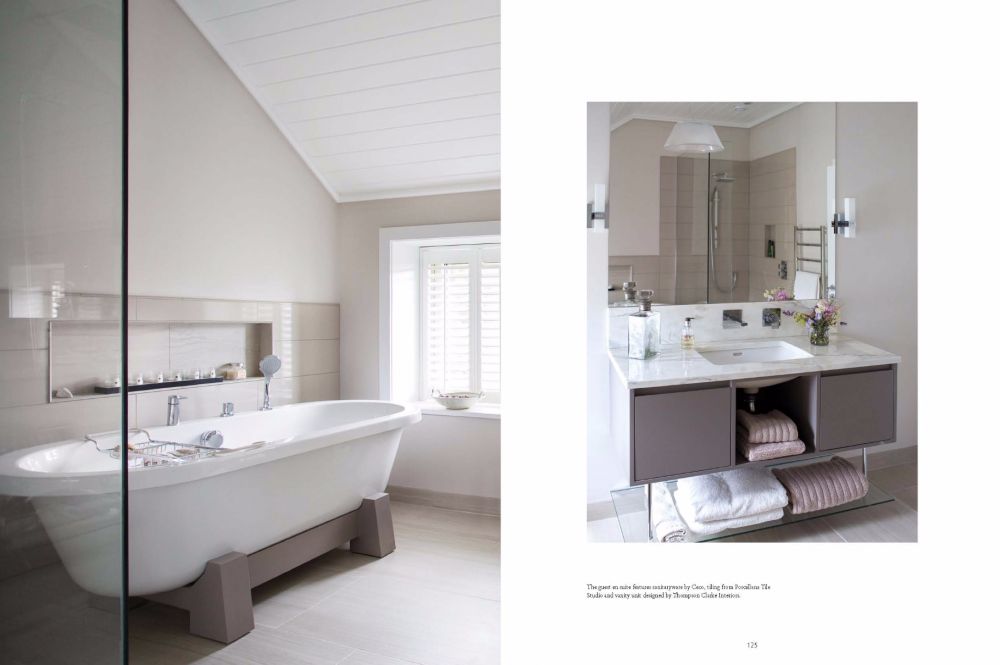 Beautiful Irish Interiors - Tailor Made Design
Extended over the years to adapt to their growing family, this couple's previous home was traditional in style and a little tired in terms of décor. 'We added extension after extension but didn't get to redecorate the house as a whole. Now, with our family having flown the nest, it was time to build a bespoke new home designed to perfectly suit our lifestyle,' says the owner.
Rethinking how they would use their new home, the couple wanted to downsize and declutter without compromising on generous room proportions and valuable entertaining space. 'We wanted a luxurious home to enjoy in our retirement; we're young at heart and love to entertain so it was very important to keep rooms spacious and functional for everyday when it's just the two of us, and when we have friends and family get-togethers. This required careful planning, as after over 40 years in the home where our children grew up, it was a challenge to make the change.'
Clever spatial planning was key, so having the right team of experts on board was essential to the success of the project. 'Dee Agnew at Des Ewing Residential Architects was amazing and led the project from start to finish brilliantly. Our builders, MG Construction were wonderful too and our interior designers, Thompson Clarke Interiors were instrumental in helping with all our interior decisions, missing old with new to combine older favourite pieces with lots of new contemporary furnishings. They were also on site from the early planning stages, mapping out room layouts and overseeing internal details, form flooring, fireplaces, and built-in furniture to bathrooms, upholstery, paint colours and curtaining. It was exciting to see the interior take on such a fresh contemporary look. Without Thompson Clarke, I would've been much less adventurous with colour and design!'
On the exterior, the stone cladding achieves a timeless look, while window frames in a muted taupe blend to create a soft finish. 'We were originally just going to have the house partially clad but we loved the Field Stone so much, we decided to have it all in stone. It's a gate lodge to another house so the stone façade works very well on this as the little sister to the large Georgian house.' A spacious home itself without feeling cavernous, the interior layout has been thoughtfully planned to suit the owners' lifestyle. 'We didn't need the reception rooms, studies and large hall we had previously so instead focused on a free-flowing open plan layout downstairs. Double doors connect the lounge with the open plan kitchen and sitting area so, when entertaining these can be left open or closed when it's just the two of us. It's adaptable and versatile, which is just what we wanted.'
Upstairs, the couple have placed emphasis on super spacious sleeping and bathing quarters, with four bedrooms and four bathrooms. 'Our master suite is sizeable so, after putting family first for all those years, it's lovely to have this private space to ourselves.'
With its idyllic position and expanse of glazing along the back taking in the most wonderful sea views, this bespoke build is a downsize with a difference!