"A crafty creation" ~ Hartley Hall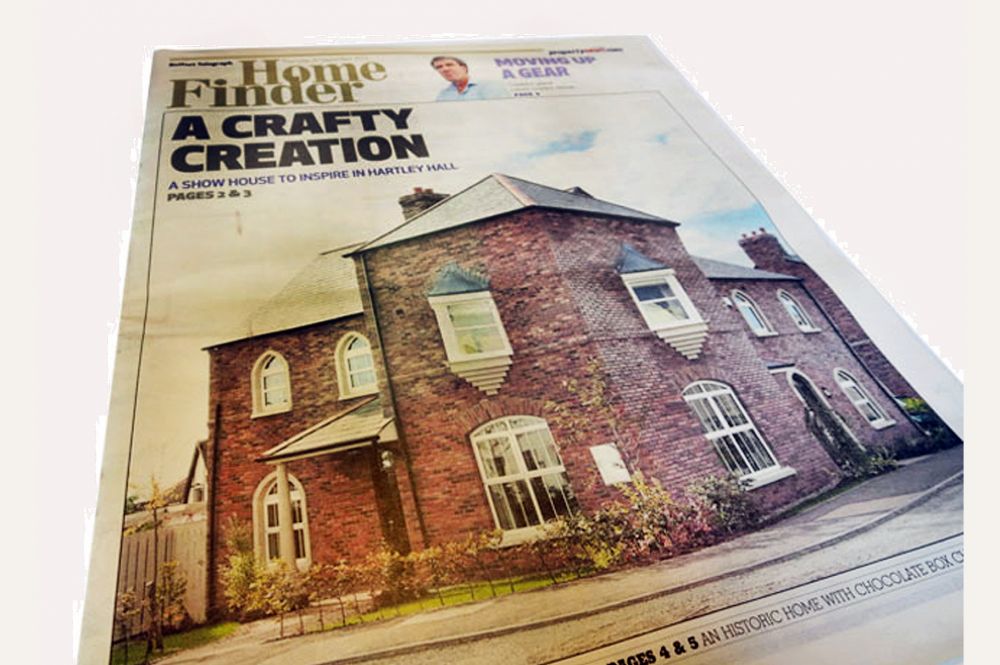 "A crafty creation" ~ Hartley Hall
A local developer has stepped right outside the box to create a show house in a style that's has never been achieved before in Northern Ireland.

Hilmark Homes already broke the mould with their clever, sophisticated Victorian-style house designs at Hartley Hall in Greenisland.

Now the company has gone one further with their creativity by presenting a unique 'Craft House' to showcase local design talent.

Textiles, art work, fabrics and furniture produced by dozens of local artisans have been used to style this one-off show house.

The idea was to showcase and celebrate the work of some of Northern Ireland's talented designers and craftmakers in a unique house setting.

The concept, development by the Portadown-based company was led by renowned Jacob Street designer Maureen Collins, with the aim of inspiring homebuyers with achievable and affordable stylish ideas using the design and craft talent on our doorstep.

The Craft House opens its doors at Hartley Hall on Sunday, September 29th and you won't want to miss the chance to tour this eclectic, ultra-stylish home.

Ashley Elliott from Hilmark Homes explains the thinking behind it: "Our vision for the craft house is to utilise it on an ongoing basis as an outlet for local talent to showcase their work and to encourage home-buyers to draw inspiration from what they see.

The homes were designed to capture his flair for quality and craftsmanship as well as reflecting a Victorian style.

The development has been well received with hundreds of visitors passing through the show houses. Phase 1 and 2 are sold out, with Phase 3 already proving just as popular.